Welcome to the Official Fan Club of NEEDTOBREATHE. Join The Insiders for exclusive members-only access to monthly songs from the vault, early access to tickets, special event details and more.
Join the Insiders
WELCOME BACK SALE
Prices increase March 1st
Memberships
Join the Insiders
During January and February, we're giving you the chance to sign up with exclusive Welcome Pricing. If you've been an Insider at any point in the past, you can sign up at the link below to receive our lowest rate ever! If you're new to The Insiders, you can join by clicking the different membership options below.
Previous Member?
Use your old login to sign up and receive an exclusive discount on your first year! Don't worry, you'll still have access to all your music when the full site launches next month!

Previous Member Pricing:
Premium Membership - $55/yr*
Online Membership - $20/yr*

*Standard rates After Year 1
An Insiders-only exclusive live track to stream/download every month
Access to purchase or stream the entire Insiders exclusive music catalog
Early access to tour pre-sales & VIP packages
Exclusive updates from the band
All Online Membership perks
The Insiders Vol. VII CD with bonus tracks available only to Premium Members (ships in December)
Limited Edition The Insiders 2020 Leather Keychain (ships 3-4 weeks after sign up)
Limited Edition The Insiders 2020 Campfire Mug (ships 3-4 weeks after sign up)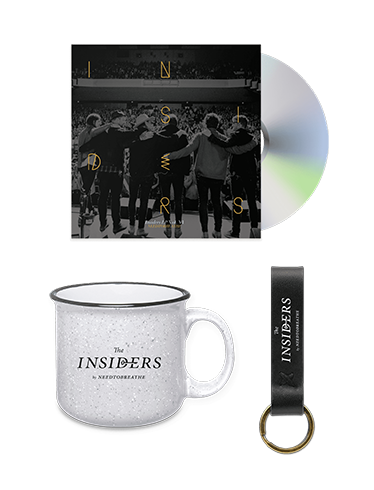 important membership details
New members who join at any time during 2020 will be able to take advantage of the full yearly package offerings, including content that has posted earlier in the year (if applicable). Signing up for the Insiders gives you instant access to that year's exclusive Insiders offerings, including Monthly Live Track Downloads for as long as you're a member, and physical merchandise if you're a Premium Member.

Active Insiders memberships will auto-renew on January 1st of every year and the credit card on file will be charged. This access does not expire as long as you stay a member of the Insiders. All accounts auto-renew on January 1st, regardless of when you joined the previous year(s). Insiders can change their shipping address and/or cancel their account at any time in their Account Settings.

For any questions, please contact us at [email protected]